Digital Dining
Restaurant Management System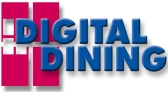 Digital Dining's feature-rich point of sale can be customized to suit your individual needs. You can choose between 11 different and unique register types that are specially designed to handle any type of system needed. Whether you need table service, bar service, quick service, delivery, host station, reservations, or any combination, Digital Dining can be configured to meet your requirements.
Talon DVR
Camera Surveillance System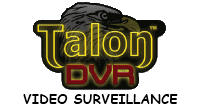 Talon DVR is a full digital video security system that can be integrated with your point of sale system or cash register. Talon DVR Systems has an advanced search function and remote monitoring. Text Overlays features allow restaurant managers and owners to view what is being ordered directly on the video playback providing a more robust control environment and better management capabilities. On site, managers may have full access to all site cameras on a mobile device.